Prepare for an Initial Consultation with Your Car Collision Lawyer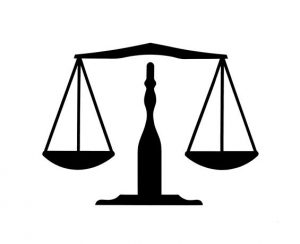 The purpose of an initial meeting with a collision attorney after an accident is to determine whether or not there is a claim that an attorney can help with.  The initial consultation is a time for both the accident victim and the attorney to evaluate the situation.  If they both agree that the situation would benefit from having legal representation, they can enter into an attorney-client relationship.
Things to think about before the first meeting with a Nebraska Collision Lawyer
It is important to think about what you are going to say enough that you can effectively tell your story.  It would be good to review the police report to refresh your memory and organize your thoughts so that you can tell a chronological story from beginning to end about what happened.  You may have already gone through the process of organizing your thoughts if you have filled out a driver's accident report form.  The individual report is required in Nebraska any time the property damage exceeds $1,000 or if anyone has been injured.  In that case, all drivers need to fill out their own report that tells what happened from their own perspective.
There are several things you should bring to an initial attorney meeting if possible
The police report or "Investigator's Motor Vehicle Accident Report" is one of the most important documents created about an accident.  As an initial report by an impartial government official who has the responsibility to investigate the circumstances of the accident.  The police report is usually the most important document for insurance companies, lawyers or juries to read to determine the cause of the accident.
Another thing to bring to the initial meeting is the "Driver's Motor Vehicle Accident Report" or individual report.  If it has not been completed, we can help fill it out and get it turned in promptly so that there is no danger of getting your driver's license suspended for failing to complete it.
Bring your telephone or any other camera that you have used to take pictures of the vehicles and people involved in the accident.  These pictures will help the attorney evaluate your claim and it is very important to save the pictures in several places for future use.
Please bring copies of any bills or records that you have received for your treatment as well as information about any prescriptions you are taking.
Also, you should prepare a list of all medical facilities or doctors' offices where you have been treated or where you plan to go.  The list should include addresses and telephone numbers.
A list of contacts for people associated with the claim will also be helpful.  This includes name, address, telephone number, and email address as well as claim numbers for any insurance adjusters assigned to your claim.  It is also useful to have the name, address and telephone number for any witnesses to the accident.
Bring any letters forms or other correspondence that you have received from the at-fault insurance company or from your own insurance company.
Bring your own insurance cards for both car insurance and for health insurance.  In Nebraska, it is normal to use your own benefits to pay for treatment.  When the claim is settled or completed through a court judgment, it is normal to get your own insurance paid back.
Do you need to bring money to your first meeting?
No, at the Montag Law Office we do not charge any up-front retainer fee.  It is normal for an injury lawyer to get paid for his or her services at the conclusion of the claim.  The period of time after an accident is a hard time for money.  You have car problems, health problems that may require medical treatment and you may not be able to work.  It would not be a good time to have to come up with money for a lawyer.
Another way to prepare for a meeting is to make a list of questions to ask
If you make notes about all of the questions you can think of before a meeting you will be much more likely to have a productive first meeting and you will probably be more confident about making a decision about obtaining representation.
Call the Montag Law Office in Omaha Nebraska or Lincoln Nebraska at (800) 533-0067.  Steven Montag takes calls seven days a week and our initial telephone consultations are always free of charge.